Plan scanning your PC
Did you know?
 
PC Speed Maximizer is launching a full scan of your PC at startup. It detects within minutes unnecessary files left in the final use and other causes of slowdown.
The handy tip
PC Speed Maximizer is a customizable tool. You can schedule the launch of the scan to suit your needs. To do this, follow the steps below and determine the time and often you prefer that your PC is automatically analyzed: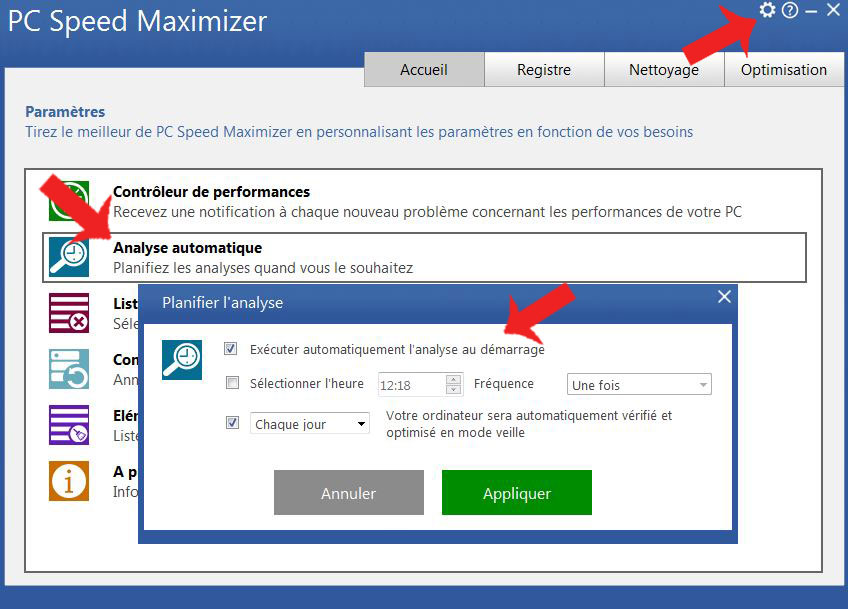 1 Start the PC Speed Maximizer software.
2 From the Setting icon, click the button Automatic analysis.
3 Determine the parameters e according to your needs and click Apply. We still recommend to analyze at least once a week your computer.